Home
Welcome to FLOW
Your Unified Cardiology Platform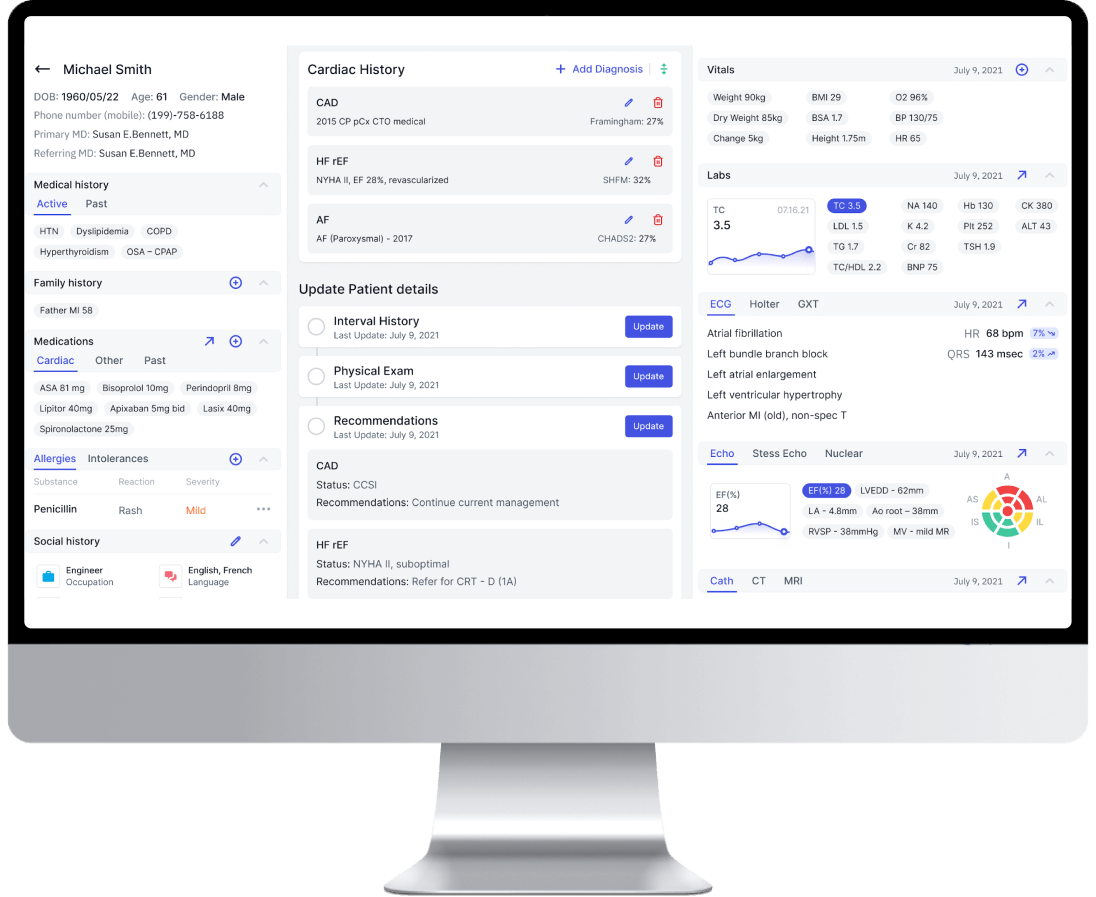 Today, Cardiac specialists spend anywhere from 60-70% of their patient consult working with EMR technology, frantically searching and attempting to extract relevant patient data while providing the most accurate diagnosis and care path .
FLOW was designed to assist the physician's interaction with their cardiac patients during the patient consult.
What can FLOW do for you?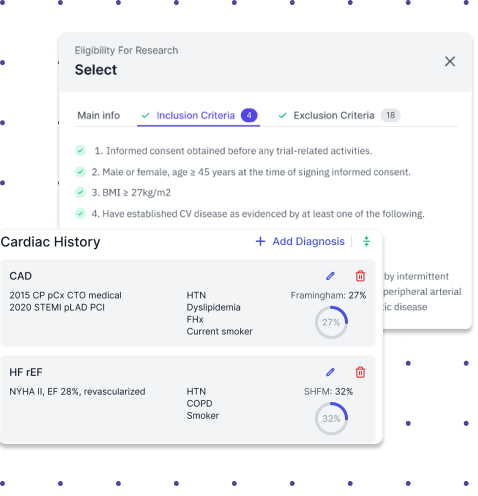 Streamline end-to-end workflow
Automatically screen for clinical trials and remove the guess work from your diagnosis
Assess risk level and predict cardiac outcomes
Automate Manual Processes
Up to 20% in time-saving for each patient consultation
Automatically generate patient consult note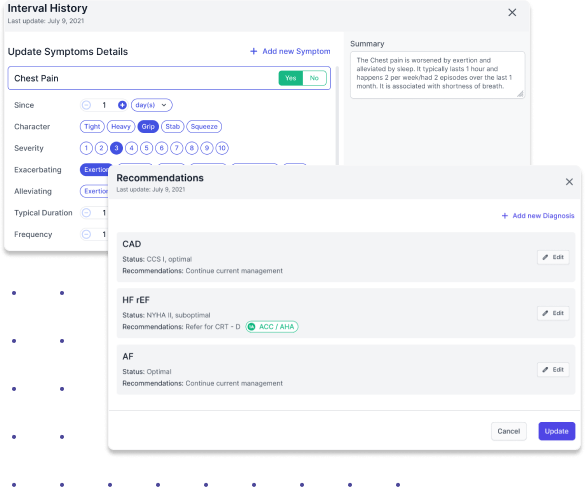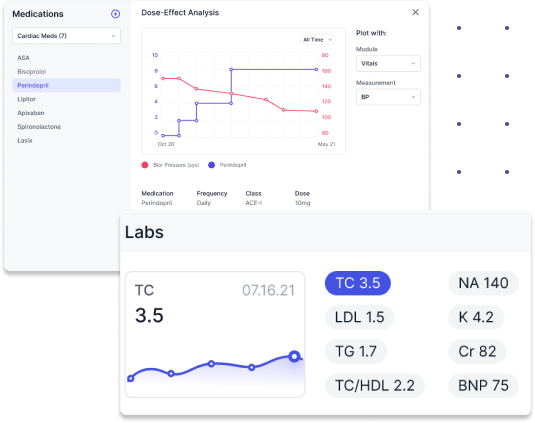 The easiest way to 
Interpret and Analyze Data
Get clear insights on patient risk factors and relavent patient information all in one platform
Give your patients confidence and ease with the most accurate and up-to-date information
A complex Cardiology ecosystem made easy
Using Automated Intelligence (AI), Natural Language Processing (NLP) and medical algorithms, FLOW not only extracts the most relevant patient data from the EMR but also provides the required visual insights and guided recommendations for the physician.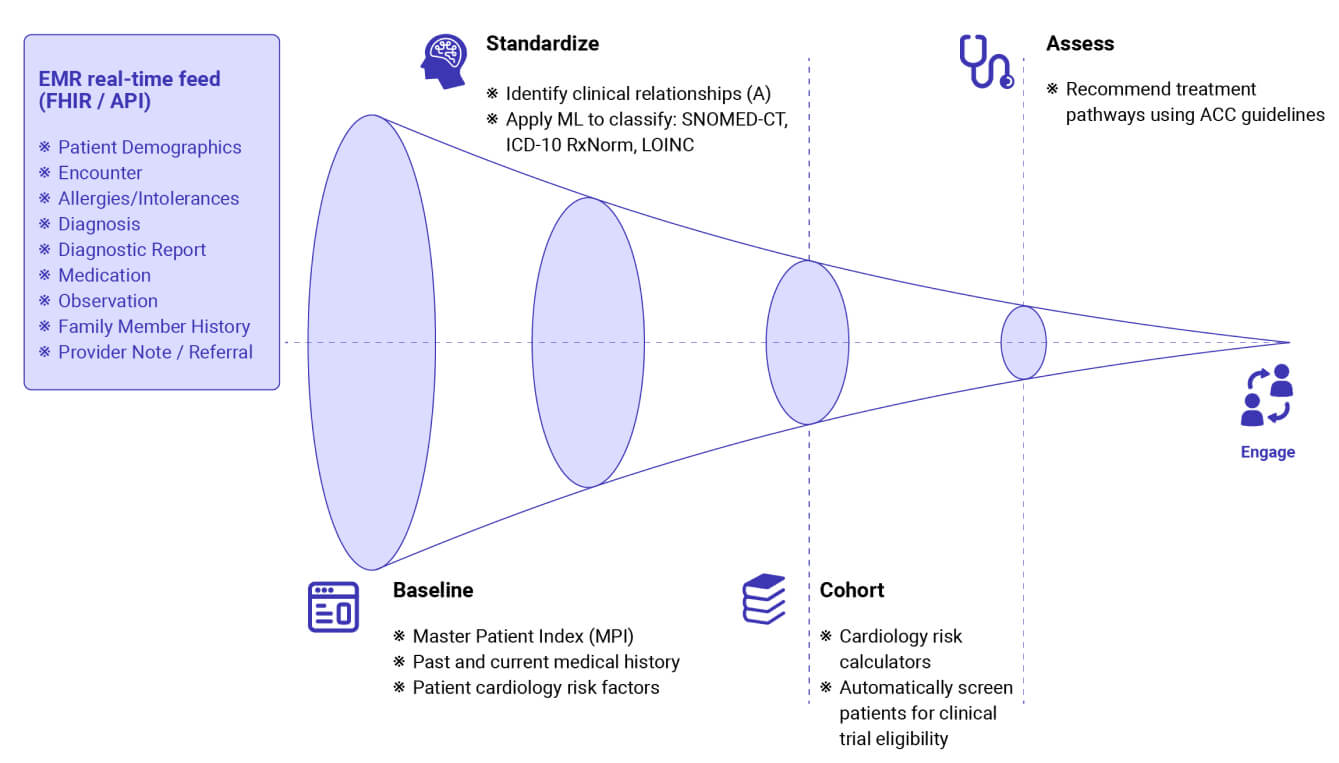 Increase your revenue
See more patients in less time
Manage priorities with direct access to the most relevant patient data
Attain more quality time interacting with the patient
Improve early detection of heart disease
Prevent adverse effects of medication
Reduce avoidable readmissions for chronic cardiac patients
Reduce physician burnout with intelligent workflow automation.
Achieve better outcomes for at-risk populations
To provide physicians real-time actionable insights on a single pane of glass so they can improve the quality of care for cardiac out-patients
Don't miss out. FLOW is the optimal technology solution to not only improve your workflow but improve cardiac patient outcomes.